Celebrate the High Holidays in downtown Toronto with Makom!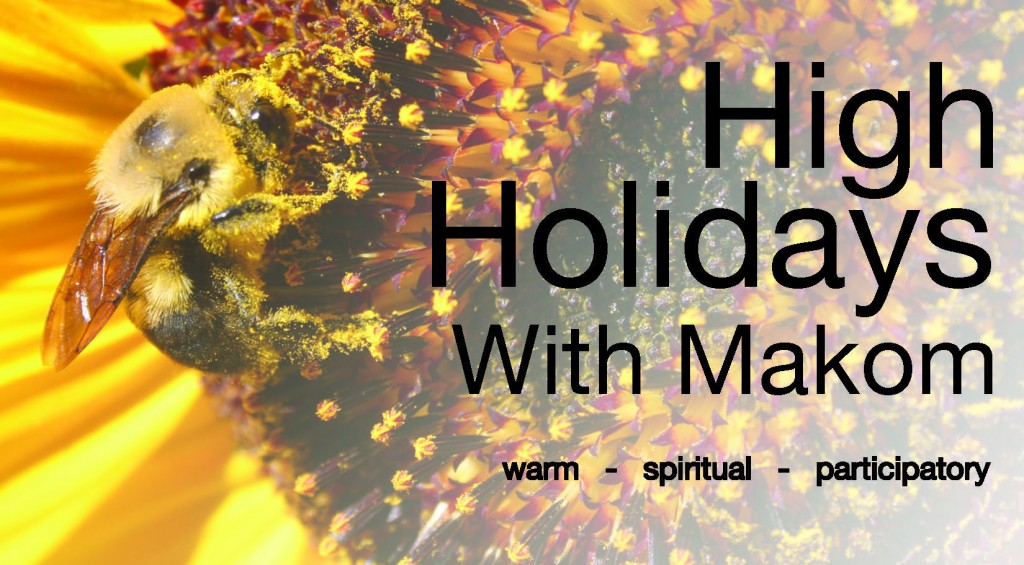 Makom will be holding High Holiday services at the University of Toronto again this year!
SAVE $25 when you get your Early Bird Tickets before prices go up on August 29th.
Early Bird buyers will also be entered in a draw to win sweet jar of local honey from Shoresh hives.
Learn more on the webpage for Makom's High Holiday services or go straight to the ticket order page.
Makom is a joyous, grassroots, downtown community, building traditional and progressive Jewish life in Toronto. We are creating an inclusive and diverse space, committed to Jewish learning, arts and culture, spirited prayer and ritual, and social and environmental activism.
Services are held at The Kiever shul (25 Bellvue Ave.) in Kensington Market. The Downtown Jewish Playschool currently has two locations, downtown (near College & Spadina) and now midtown (Bathurst and St. Clair). Other programming is sometimes held at other downtown locations.