Makom: Creative Downtown Judaism is a grassroots Toronto community fusing Jewish tradition and progressive values since 2009.
Through joyous spirituality, stimulating learning, and arts and culture programming, Makom creates inclusive space that inspires participants – diverse in religious affiliation, age, sexual orientation, and gender identity – to explore together how Judaism can meaningfully enrich our lives.
Makom's programming includes soulful and song-filled Friday night and holiday services, Jewish meditation, adult education classes, family activities, and arts and culture experiences. Makom Afterschool is an innovative, pluralistic, Hebrew-immersion and Jewish studies program for children in JK through Grade 4, now offered in three downtown neighbourhoods.
Please consider giving back to Makom by making a donation or becoming a Makom Member today!
We can't provide meaningful Jewish experiences without your support. Please give generously so we can keep enriching your life with spirituality, learning and culture.
JOIN US at MAKOM for these UPCOMING EVENTS:
---
SHABBAT SERVICES + DINNER
Celebrate Shabbat with spirit! Wind down from the week and welcome Shabbat with soulful, song-filled services, in which everyone can participate.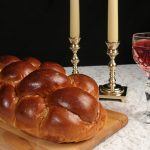 After services, we'll enjoy a delicious, catered vegan Shabbat dinner together. There is limited space; register now.
Upcoming dates:
---
PurimPalooza! Presented by Makom + TPM Deep South
Wednesday, Feb 28
5:45pm -midnight 
@ Tranzac Club – 292 Brunswick Ave.
Tickets HERE


Join us for a joyous Purim Eve for everyone! Come is Costume! Cash Bar! Family program tickets and party tickets available in advance or at the door. Falafel order deadline: Feb 26.
5:45-6:15pm Early Family Falafel Dinner
6:15-6:50pm Purim Puppet Show (ages 0-7 with parents; family ticket required)
Purim Game Show (ages 8-12; family ticket required)
6:50-7:00pm Ma`ariv (evening service; traditional and egalitarian options)
7:00-8:00pm Megillah Reading (both women and men will read megillah; mixed seating)
8:00-8:15pm Later Falafel Dinner
8:00pm-12:00am Party!

Bring cash to donate at the door for the mitzvah of matanot le-evyonim – Purim Gifts for the Poor ($10 or more suggested contribution)
Volunteers needed for the door, setup, and cleanup. Contact Rabbi Aaron if interested.
Co-sponsered by Annex Shul + Kiever Synagogue
---
NEYSHEV: Meditation
Fridays: Feb 23, Mar 2, 9, 23
7:45-8:45am 
@ Makom – 402 College St
PWYC | $10-20/session
RSVP required
Neyshev. Let's sit. Chanting, meditation instruction and sitting. Everyone is welcome. No previous experience necessary.
Led by meditation teacher, musician and prayer leader Aviva Chernick.
Please arrive before 7:45 to set up.  There are chairs for sitting in. Please feel free to bring a cushion for the floor and a blanket to wrap up in for warmth and comfort. Please feel free to bring a cushion for the floor. Registration required; please email Aviva.
Presented by Aviva Chernick in partnership with Makom.
---
FENTSTER presents – Bernice Eisenstein | Nothing and All
ON NOW through February 22
@ Makom – 402 College St
Noted author of I Was a Child of Holocaust Survivors and international-exhibiting artist Bernice Eisenstein opens the pages of her meditation on language, books and memory in a new site-specific installation. A long table is laid with an assortment of open books, each intricately manipulated and embellished by the artist who folds, paints, scribes and reinvents the pages of works by the likes of Albert Camus, Stefan Zweig and Robert Walser. Their poetic, philosophical writings are transformed into musings on "nothing and all," a phrase drawn from a poem by Mark Strand. A large painted group portrait hangs in the window, based on a wedding photograph of the artist's family taken on the cusp of the Second World War. Lost and unknown ancestors are audience to both this eclectic library and passersby on College Street. The painting and the exhibition as a whole become a palimpsest – an entirely new, pulsating creation revealing traces of what came before.
---
FENTSTER presents: A Place of Wholesome Amusement
February 26 – May 22, 2018
OPENING RECEPTION | Thursday, March 15 | 7 – 9PM | FREE 
@ Makom – 402 College St
In a striking new neon light installation, Toronto-based and Beijing-born multidisciplinary artist Shellie Zhang reimagines marquee signage to represent two significant cultural institutions established by Chinese and Jewish newcomers to Toronto in the same building at the corner of Dundas and Spadina. First known as the Standard Theatre, the venue opened as a Yiddish theatre in 1922 and five decades later hosted Chinese cinema as the Golden Harvest Theatre. The artist considers how one building served as a locus for cultural expression and cohesion for two different communities. Accompanied by a detailed overview of the building's colourful history and reproductions of archival materials, the exhibition surfaces immigrant narratives embedded in the architecture of the Kensington Market-Chinatown neighbourhood, revealing little-known points of connection and breaking down siloed conversations about our city's past.


Presented by FENTSTER and the Ontario Jewish Archives, Blankenstein Family Heritage Centre as part of the 2018 Myseum Intersections city-wide festival
Curated by Donna Bernardo-Ceriz, Dara Solomon and Evelyn Tauben