Makom: Creative Downtown Judaism is a grassroots Toronto community fusing Jewish tradition and progressive values since 2009.
Through joyous spirituality, stimulating learning, and arts and culture programming, Makom creates inclusive space that inspires participants – diverse in religious affiliation, age, sexual orientation, and gender identity – to explore together how Judaism can meaningfully enrich our lives.
Makom's programming includes soulful and song-filled Friday night and holiday services, Jewish meditation, adult education classes, family activities, and arts and culture experiences. Makom Afterschool is an innovative, pluralistic, Hebrew-immersion and Jewish studies program for children in JK through Grade 4, now offered in three downtown neighbourhoods.
If you'd like to receive Makom's weekly newsletter listing upcoming events, please subscribe at the bottom of this page.
Most Makom programs take place at our storefront: 402 College St.
We'd love to welcome you to Makom!
---
ANNUAL GENERAL MEETING
Sunday, Nov 26
7-8:30pm
@ Makom – 402 College St
Kindly RSVP
Please join us for a review of the past year, discussion of plans for the year ahead, and to vote on budgets and a new Board of Directors. We'll also have time to socialize and snack!
Everyone's welcome to attend, but you must be a Makom Member to vote. Become a Makom Member now!
We're looking for one or two more volunteers to stand for election to Makom's Board of Directors. Specifically, we need people with one or more of these skill sets:
Strategic Planning,
Fundraising, and
Marketing.
Please contact Makom's President, Louise, for more info and to express interest.
---
HAVDALLAH in Pajamas 
Saturday Dec. 2 2017
5:30-7pm
@ Makom – 402 College St
RSVP: admin@makomto.org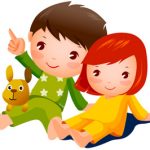 Join us for our first annual Havdallah in Pajamas! We will end Shabbat with an musical havdallah, followed by crafts & games, coco & cookies. Bring a flashlight, pillow, blanket, stuffed animal, and of course, come in your favourite PJs!
Fun for kids up through grade 4 and their parent/caregiver
Hope to see you there!
---
FENTSTER presents – Bernice Eisenstein | Nothing and All
November 24, 2017 – February 22, 2018
Opening Reception | Dec. 5 | 7 – 9pm | FREE
@ Makom – 402 College St
Noted author of I Was a Child of Holocaust Survivors and international-exhibiting artist Bernice Eisenstein opens the pages of her meditation on language, books and memory in a new site-specific installation. A long table is laid with an assortment of open books, each intricately manipulated and embellished by the artist who folds, paints, scribes and reinvents the pages of works by the likes of Albert Camus, Stefan Zweig and Robert Walser. Their poetic, philosophical writings are transformed into musings on "nothing and all," a phrase drawn from a poem by Mark Strand. A large painted group portrait hangs in the window, based on a wedding photograph of the artist's family taken on the cusp of the Second World War. Lost and unknown ancestors are audience to both this eclectic library and passersby on College Street. The painting and the exhibition as a whole become a palimpsest – an entirely new, pulsating creation revealing traces of what came before.
---
Makom Families HANNUKAH Party
Sunday December 17
6pm
$10 per person ($5 for Makom or Kiever members)
@ Kiever Synagogue – 25 Bellvue Ave.
Makom Families and Kiever Synagogue are throwing a Hanukkah party and you are invited!
Bring your own Hanukkiayah and light candles together as a community! Eat fresh latkes, and have a great time playing games and listening to stories.
Bring your family and friends – this is also a great opportunity to schmooze and celebrate with other Makom families.