Makom: Creative Downtown Judaism is a grassroots Toronto community fusing Jewish tradition and progressive values since 2009.
Through joyous spirituality, stimulating learning, and arts and culture programming, Makom creates inclusive space that inspires participants – diverse in religious affiliation, age, sexual orientation, and gender identity – to explore together how Judaism can meaningfully enrich our lives.
Makom's programming includes soulful and song-filled Friday night and holiday services, Jewish meditation, adult education classes, family activities, and arts and culture experiences. Makom Afterschool is an innovative, pluralistic, Hebrew-immersion and Jewish studies program for children in JK through Grade 4, now offered in three downtown neighbourhoods. Makom ATID is our innovative approach to serious Jewish and Hebrew learning and preparation for Bar/Bat Mitzvah for students in grades 5-8.
Please consider giving back to Makom by making a donation or becoming a Makom Member today!
We can't provide meaningful Jewish experiences without your support. Please give generously so we can keep enriching your life with spirituality, learning and culture.
---
Employment Opportunity: 
Family Programming Coordinator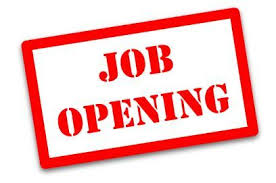 Part Time: 8 hours per month
Contract Position: Feb-July 2019, with possibility of extension
Application Deadline: Jan 7, 2019
Start Date: Feb 1, 2019 (flexible)
The Family Programming Coordinator will advance Makom's mission of connecting diverse downtown Jewish children and families with high-quality, meaningful Jewish experiences and vibrant Jewish community. Read more…
---
neySHEV 

Friday

 Morning Meditation
This is a beautiful way to begin the day. Come sit in a circle of community in stillness and in song.
You are not required to have previous experience in meditation to join this session. If you are completely new to practice, please consider joining the Sunday, four-class series in November for introductory instruction.
Friday mornings, 7:45 SHARP -8:45am
January 18, 25
PWYC – Suggested donation $15-$30
Please email if you are attending neySHEV so that we know to expect you: chernick.aviva@gmail.com
---
Tu bi-Shvat FAMILY HIKE
Sunday, Jan 20
10-11:30am
Meet @ Phil White Arena at 10am sharp
$10/family, click for tickets


Join us for a family-friendly Tu bi-Shvat outdoor adventure! In celebration of the New Year of the Trees, we'll hike, learn, and play amidst our tree friends in Cedarvale Ravine, together with Shoresh Outdoor School and PJ Library.
---
Tu bi-Shvat MYSTICAL SEDER
Sunday, Jan 20
7:30-9pm
@ Makom
PWYC $10-20
Registration Required by Wed, Jan 16
Celebrate Tu bi-Shvat – the Jewish New Year for Trees – through mysticism and mindfulness.
We'll learn, sing, and meditate our way through the four kabbalistic worlds while consciously tasting fruits and nuts laden with layers of symbolism.
Please arrive on time so we can maximize our time together and not interrupt the seder.
---
Fri Night SERVICES + KIDDUSH

Friday, Jan 25
6pm 
– Doors Open; 6:15pm – Services Start
@ Makom

Celebrate Shabbat with spirit! 
Wind down from the week and welcome Shabbat with soulful, song-filled services, in which everyone can participate.
After services, we'll enjoy a community kiddush together. Please bring a certified kosher snack to share.
---
FENTSTER presents: Lynne Heller: Suspended
Nov 12 – Feb 12 2018
Opening Event   Tuesday, November 20 | 7 – 9 PM
@ Makom – 402 College St
Curator: Evelyn Tauben
Collaged photographs and drawings that mine childhood memories, reflecting the volatility of nature, community and identity
Multi-disciplinary artist Lynne Heller creates an original, layered installation for the FENTSTER window gallery. The exhibition draws upon recollections from her childhood at Camp Naivelt (Yiddish for "New World"), a summertime family retreat in Brampton focused on secularist, socialist values, activism, and a celebration of Jewish and Yiddish culture. This haven of radical politics was the centre of Heller's Jewish community as she was raised in a gentile area of Toronto where her Jewish background set her apart. As the child of a Jewish father and an Anglo-Protestant mother, Heller felt a sense of displacement in many settings. This experience of dislocation is explored in the installation through a poignant early memory of visiting Naivelt in the spring off-season to find the property covered with enormous ice floes ejected from the thawing Credit River that runs through the camp. The massive ice blocks appeared both organic and oddly unnatural. Similarly, Heller felt both integrated into the Naivelt community during the 1960s and 70s and also felt different in that milieu given her mixed heritage. Combining original photographs, drawings and renderings of that eerie frozen terrain, large-scale pictures hold out the promise of a new world, one that bridges seemingly distinct realms.